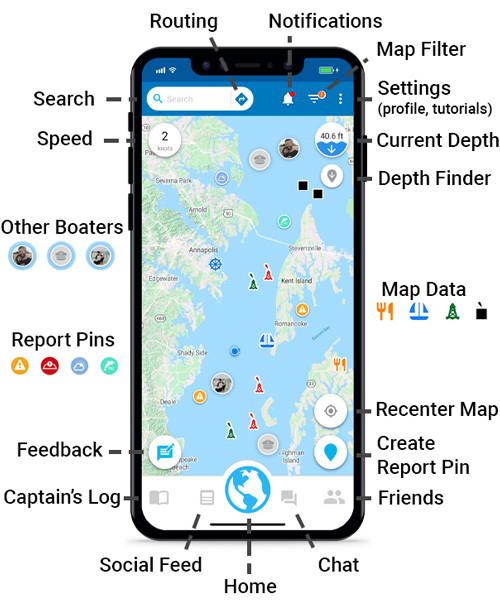 See below for more information about specific icons and tutorials on how to use the features. 
5. Settings
Tap this icon to open your profile, sign out, or view tutorials.
6. Profile
Add a profile photo, add your boat info and set up your interests.
7. Current Depth
Shows the depth at your current location. You can also view depth with the NOAA chart map display.
8. Depth Finder
Tap this icon and then tap anywhere on the map to reveal the depth at that location.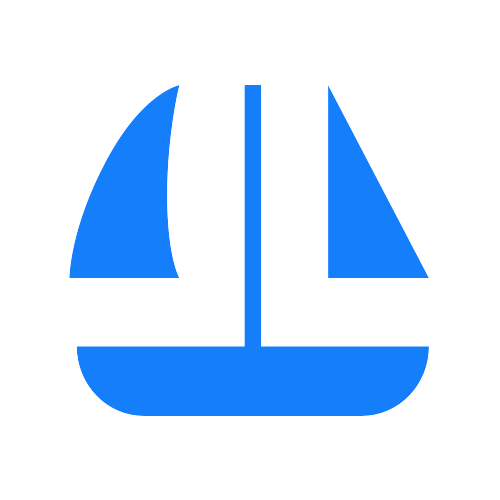 9. Map Data
Learn more about the different types of buoys, beacons, and location icons on your map.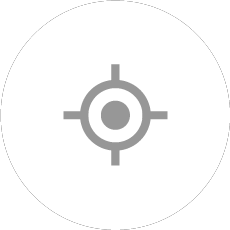 10. Recenter Map
Tap this icon to center the map on your current location.
11. Report Pins
Tap on a report pin to get updates on hazards and more. Learn how to add a report pin below.

12. Friends
Go to the Friends tab to invite contacts, add friends, and accept friend requests.

14. Home
Press this icon to return to the map screen.

16. Captain's Log
View all of all your previous voyages and places visited. Add photos and comments.

17. Feedback
Send feedback to the Argo team. Let us know what you like, if something's not working properly, etc.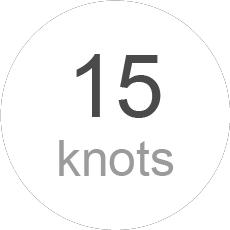 19. Speed
Displays your current speed in knots.